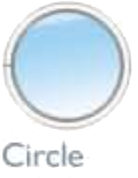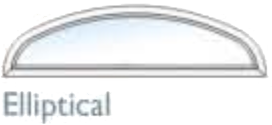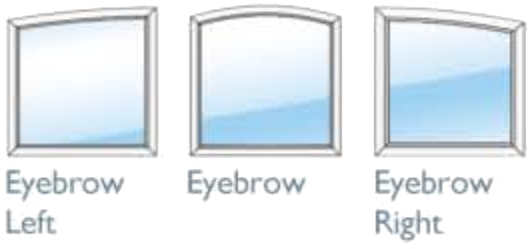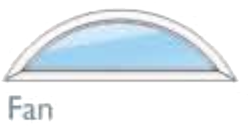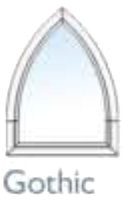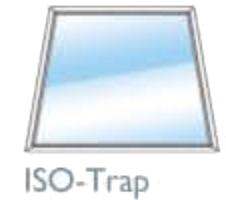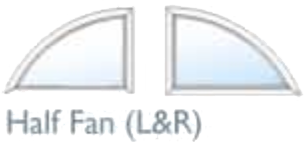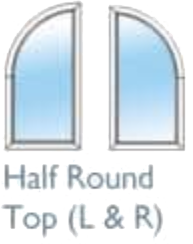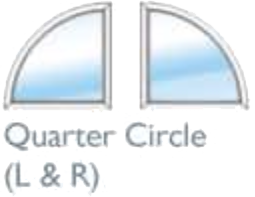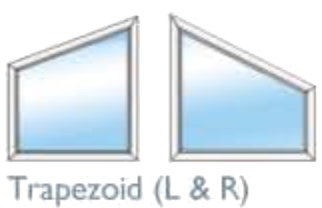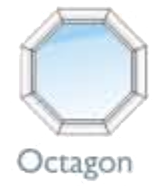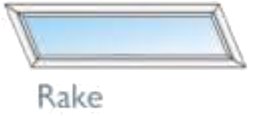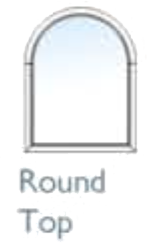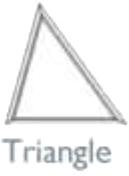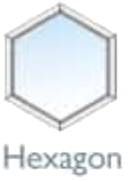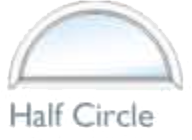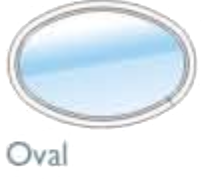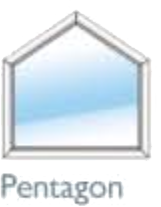 All Need to Know about
Picture Windows & Architectural Windows
Picture windows and achitectural windows have consistently been a very popular window among homeowners. Depending on the brand of window, these windows are created for unique spaces and to add a simple but elegant look to your homes interior.  They come in so many varieties and configurations to offer the perfect fit everytime.  With picture windows and architectural windows, the glass panel is fixed and doesn't move.
Picture windows and architectural windows are a popular feature in new and remodeled homes as well as in apartments and office spaces because they create a place to feel connected with nature and the outdoors. Another reason picture windows and architectural windows are so popular is due in large part to the affordability and variety of shapes and sizes available. With basic features, an affordable picture window can run about $400 and up (depending on size), sometimes even cheaper if quality isn't of concern. For an affordable achitectural window starts at approximately $350, depending on the quality of the window options.
For features like security, color changes or impact resistance, the price will increase, however the picture window and architectural window are still an affordable window. It's important to consider whether to buy impact or non-impact and vinyl or aluminum frames.  A window is only as good as the materials you choose.
Benefits & Features of
Picture Windows & Architectural Windows
Picture windows and architectural windows are a home staple.  They offer homeowners a chance to create an unobstructed view of the outdoors.
Benefits of Architectural Windows
Architectural windows are openings in the wall of a home or building that allow for the light to shine in.  These windows are typically arranged for architectural decoration and aesthetic.  Architectural windows are a type of window, they are classified as a style of window.  They are great for filling in places with unique shapes and arrangements to complete a look.  These windows are known as the "fixed" windows because they are non-operational and used primarily for design. Architectural windows come in many shapes, sizes and offer endless options for solving a need for a window in a tight space.
Benefits of Picture Windows
Picture windows are designed, much like architectural windows, to let in the light.  Picture windows offer a home, apartment, condo or business a view of the outdoors and natural sunlight.  Unlike architectural windows that come in many shapes, picture windows are designed to highlight the outdoor scenery and often they are larger in size.  Picture windows are also commonly used for combination window designs, such as two single or double hung windows with an accent picture window above. While the windows are non-operational, they offer homeowners a usable solution for bigger window openings.
These windows are versatile and there are many available combinations when it comes to style, trim, shape and finishing options.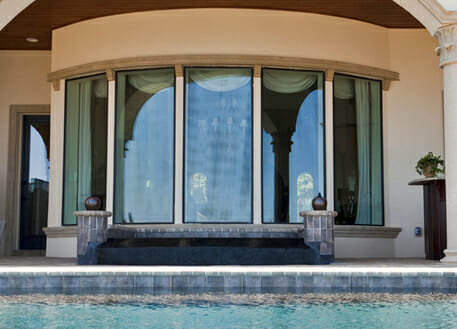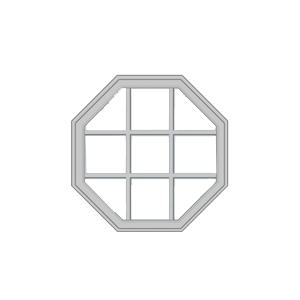 Upgrading to the best
Picture Windows
The main benefit of a picture window is that it is an excellent way to get an unobstructed view of the outside world. With a picture window, defined by its one large single pane of glass, there are no shadows, no lines, just a big open pane that makes you feel like you're part of the outside world while standing in the comfort of your home.
If installing a picture window higher up on your wall is not a very plausible option, splurge on some elegant blinds or curtains that you can't get enough of. This way, when you pull down the blinds or close the curtains for privacy, you won't feel deprived or resentful about having to close yourself off from the world. Wrap yourself in luxury when it's closed and open them up when you are interested in seeing the world. This gives you the opportunity to be in complete control of when your beautiful picture window is open to the world and when you are ready to settle into your privacy.
Naturally, you also have a lot of variety when you are installing a picture window into your home. You can install a traditional picture window, an arched window, around the top window, or even a bay window. Regardless of what style of picture window you decide to invest in, they are a great way to get that natural light you crave into your home during the winter months.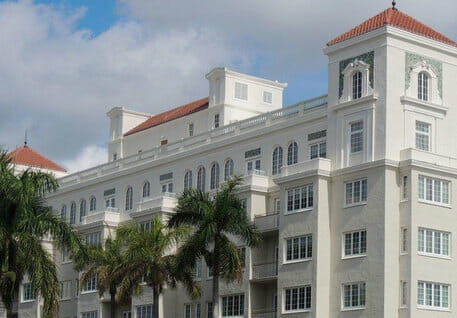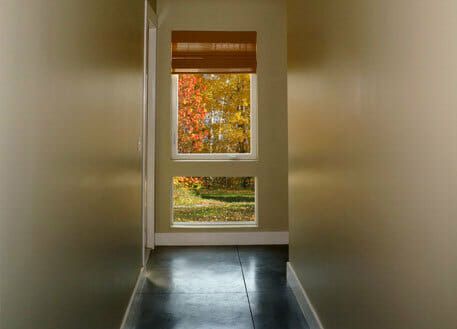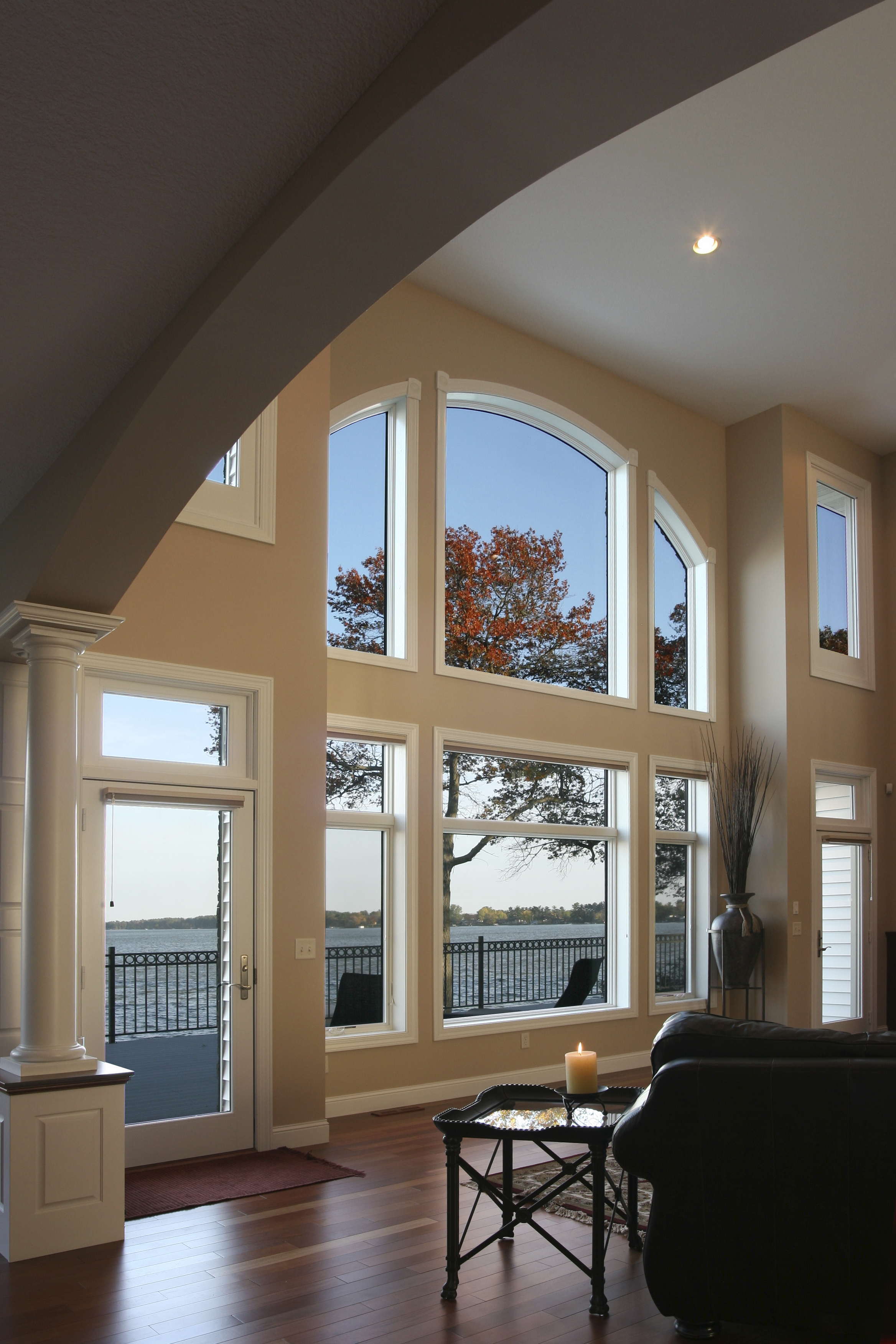 Affordability & Customization
Architectural Windows
Architectural windows are unique because of their shape and are used for odd shaped windows. You can buy Architectural windows in different shapes that are designed to fit your window. They come into various shapes that include: elliptical, semi-circle, circle, octagon, oval, arch or any other shape that's not square or rectangular.
Aside from this new nanotechnology increasing your cooling efficiency it also provides more light being filtered in from the outside. Reducing the reflectivity of the glass is how it can maximize the unseen heat at the far and near infrared. This ultimately means – less heat and more light.
This new technology stops the warming effect of the sun while allowing more light in the home which means you are saving more energy by not having to run lights during the day or during hours of twilight. This new method also uses no metal in the material to cover the windows which means any wireless signal (fiber optic Internet, cell phone, or satellite television) will find its way out, in, and around without ever being affected by the window tint.
The style of the window depends on the architectural design of your house. For instance, a modern, contemporary home or business would likely feature contemporary windows with straight lines, few or no panes, and clear class. Colonial homes, likewise, would feature many-paned sash windows. And grandiose homes might include windows with remarkable embellishments and lavish designs such as stained glass or unique shapes and colors. Call a professional window installer to help you choose the best type of windows that you can use in your house.
More About Vinyl or Aluminum Frames
Vinyl Picture Windows & Vinyal Architectural Windows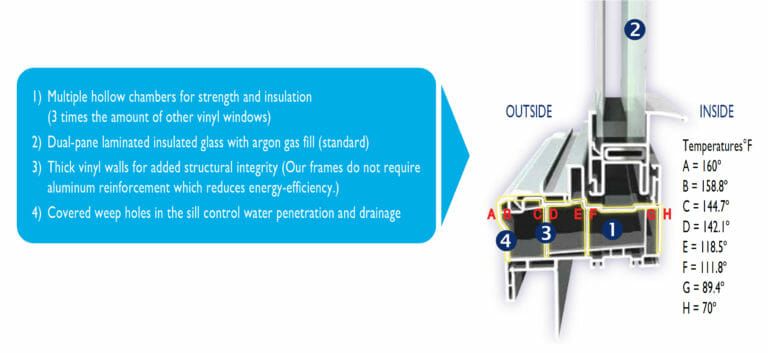 As the name suggests, vinyl picture windows & vinyl architectural windows are made of what is commonly known as vinyl or uPVC material. Vinyl single hung windows offer good durability and stand up to the test of time. The maintenance of this type of window is very low and their cost in the market is averagely lower than that of aluminum windows. The vinyl frames have an approximate lifespan of about 50 years before they need be replaced. Vinyl picture windows and vinyl architectural windows also offer good thermal resistance and the frames often carry a lifetime warranty.  Ask to read, review and be sure to understand how your warranty works when purchasing your new windows.
Aluminum Picture Windows & Aluminum Architectural Windows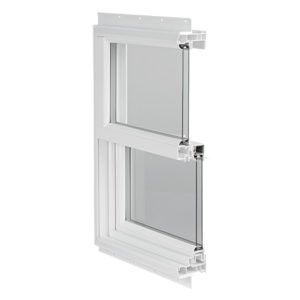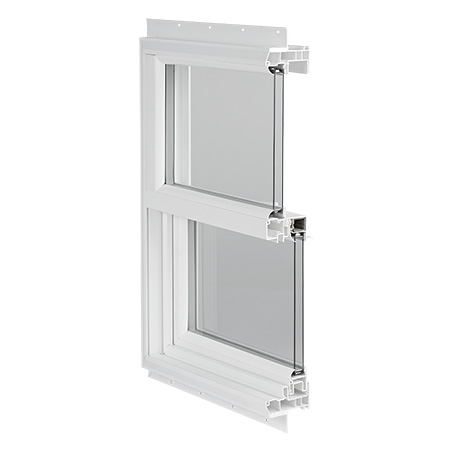 Modern aluminum picture window & architectural frames are generally separated by a thermal break which is a glass fiber that is reinforced with polyamide. This thermal insulation ensemble significantly increases thermal resistance while conserving structural strength. The durability of an aluminum picture window and an aluminum architectural window is above average with very low maintenance and upfront costs. In addition, an aluminum impact picture windows amd aluminum impact architectural windows are said to have the most resilience against the storms of South Florida. The drawback to purchasing aluminum over vinyl framed windows is that the aluminum picture window and aluminum architectural window offer a 3-year limited warranty versus the lifetime limited warranty of the vinyl frames. It is highly recommended that homeowners read, review and understand the warranty on all the windows we offer at GBW Windows.
Optional Features Available
There are many features available to customize picture windows and architectural windows.  Customize the glass tinting, configurations and shapes, contouring, sizes, frame colors for both inside and outside, glass finishes, and glass colors.
Supply & Installation Of Windows and Doors
General Information & Service Areas
Palm City Windows Offers supply and installation of replacement windows and doors. Whether you are replacing standard windows with impact or aluminum with vinyl, Palm City Windows has you covered. We are proud to service Palm City, Stuart, Hobe Sound, Jensen Beach, Hutchinson Island, Sewall's Point, Port Salerno, Jupiter, Tequesta, Port Saint Lucie, and Saint Lucie West. If you are within a 25 mile radius of Palm City, Call today for a free estimate at:

Frame Colors
Customize the inside and outside frames with many color options.

Contouring & Grid Styles
Add some contouring with the craftsmen options for grid patterns.

Glass Colors
Glass colors allow a homeowner to keep a theme to their home.

Glass Finishes
Customize the look of the window with custom glass finishes.
Subscribe To Our Newsletter
[/db_pb_signup]
Palm City Windows won't spam!